When we come to talk about whisky, what matters most is inside the bottle. But what if we gave as much importance to the flask itself? As Christmas approaches, discover our selection of some of the most beautiful bottles of Japanese whisky currently available on the market. 
A good bottle of whisky is always a safe bet when it comes to find the right gift idea for the most epicureans, gourmets and curious among us. However a good whisky is sometime not enough for a perfect gift: it also has to be a beautiful object to make a strike. Even if "beautiful" is, by definition, highly subjective, we believe that the search for beautiful and good finds a certain echo among Japanese productions.
Discover our selection, for this Christmas, of 5 Japanese Whisky bottles who may seduce your eyes as much as your palate.
Our selection of the 5 most beautiful Japanese Whisky bottles in 2021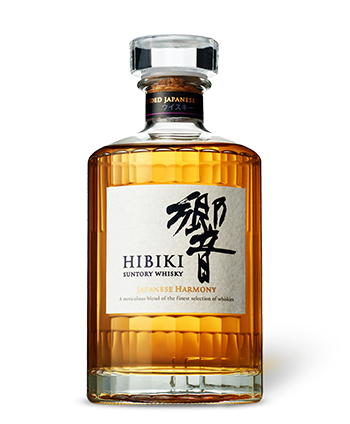 Hibiki Japanese Harmony
Probably the most obvious choice. The fame of the Suntory blend is due as much to the indisputable quality of Hibiki whiskies as to the magnificent decanter that host them. Composed of 24 facets representing the 24 seasons of the Japanese lunar calendar, the Hibiki bottle leaves no one indifferent, from opening the package to opening the bottle.
Find the Hibiki Japanese Harmony on Uisuki (€ 89)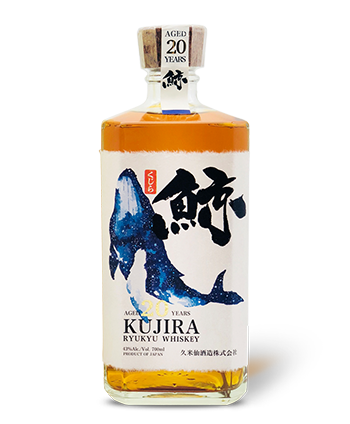 Kujira 20 year-old
Kujira whisky stands out for two reasons: it is an unusual grain whiskies who uses rice as cereal and it is presented in an elegant and distinctive bottle. With its rectangular edges and its typically Japanese washi paper label illustrating a whale, the Kujira 20 year-old (as well as the Kujira 12 year-old Sherry Cask), is undoubtedly a beautiful bottle. And a really good whisky with true Japanese roots, inspired by the know-how of the Awamori.
Find the Kujira 20 year-old (€ 250) or the Kujira 12 year-old Sherry Cask on Uisuki (€ 185)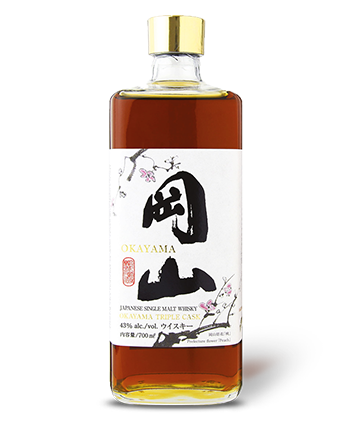 Okayama Triple Cask
Produced at the Miyashita distillery, Okayama whiskies are still quite unknown but are promising representatives of these new Japanese whisky distilleries that have appeared over the past 6 years. The Triple Cask is, as its name suggests, made with single malts aged in 3 different types of casks (Sherry, Brandy and Mizunara). A nice whisky highlighted in a beautiful bottle with an original shape and an elegant japanese style label.
Find the Okayama Triple Cask on Uisuki (€ 165)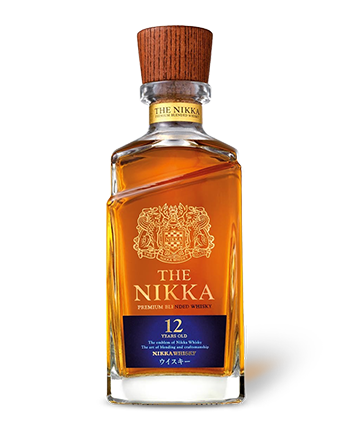 The Nikka 12 year-old
Nikka's response to Suntory's Hibiki. Nikka here takes up the main principles of his competitor's bestseller and successfully reinterprets them around a blend composed largely of the productions of its two distilleries (Yoichi and Miyagikyo) in a bottle with a distinctive decanter design. By the way, The Nikka 12 year-old is now a collector's product as it is no longer produced, being replaced by The Nikka Tailored which wisely uses the same beautiful bottle.
Find the The Nikka 12 year-old (€ 149) or The Nikka Tailored on Uisuki (€ 105)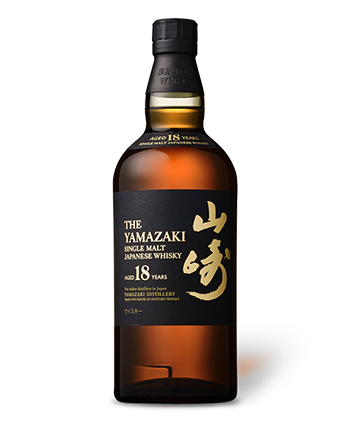 Yamazaki 18 year-old
The Yamazaki 18 year-old is more than a beautiful bottle, it is an exceptional whisky. It incarnates the very history of Japanese whisky by being produced by the historic first whisky distillery in Japan and is a collector's item for many enthusiasts around the world. If the bottle itself is relatively classic, its black and gold label perfectly embodies the ultra premium side of this superb whisky.
Find the Yamazaki 18 year-old on Uisuki (€ 690)
(or at least subscribe to the availability alert, this product being as rare as demanded despite its, to say the least, exclusive price)
Bonus!
Nice bottles are not whisky-exclusive. Discover a sake and a gin that may seduce lovers of all beautiful and good Japanese products.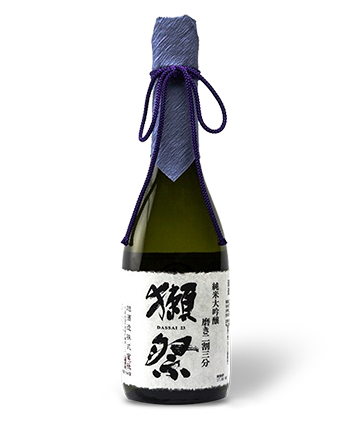 Dassai 23 Junmai Daiginjo
Recommended by several renowned chefs, Dassai sakes from Asahi Shuzo brewery are worthy representatives of high-end Japanese sake. The Dassai 23 is a Junmai Daiginjo that perfectly embodies the qualities of the brewery's productions with, as a bonus, a particularly beautiful traditional Japanese aesthetics bottle.
Find the Dassai 23 Junmai Daiginjo on Uisuki (€ 84 € in 72 cl or € 40 in 30 cl)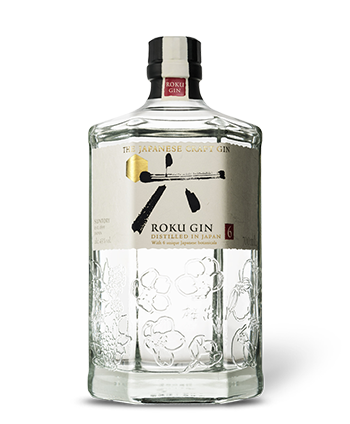 Roku Gin
Particularly prolific in beautiful bottles, the Suntory group applies its aesthetic approach beyond whisky. In a bottle with an original shape and floral motifs, the Roku Gin particularly stands out. In the same vein, we could also have mentioned Haku vodka… and we just did.
Find the Roku Gin on Uisuki (€ 32) or the Haku vodka (€ 43,90)
The Thursday 18 November 2021 at 15h41