Each year many international competitions rewarding players in the world of spirits take place, which one of the most prestigious is the International Spirits Challenge (ISC). And once again a total of 22 Suntory whiskies are rewarded !
9 gold medals and 13 silver were attributed to Suntory whiskies at ISC 2014, held in the UK, and in which 400 whiskies from all around the world were tested blindly by a jury of 11 spirits industry professionals such as master blenders or distilleries managers.
Here are the nine gold medals won by Suntory :
Hibiki Deep Harmony (only available in Japan)
Hibiki Mellow Harmony (only available in Japan)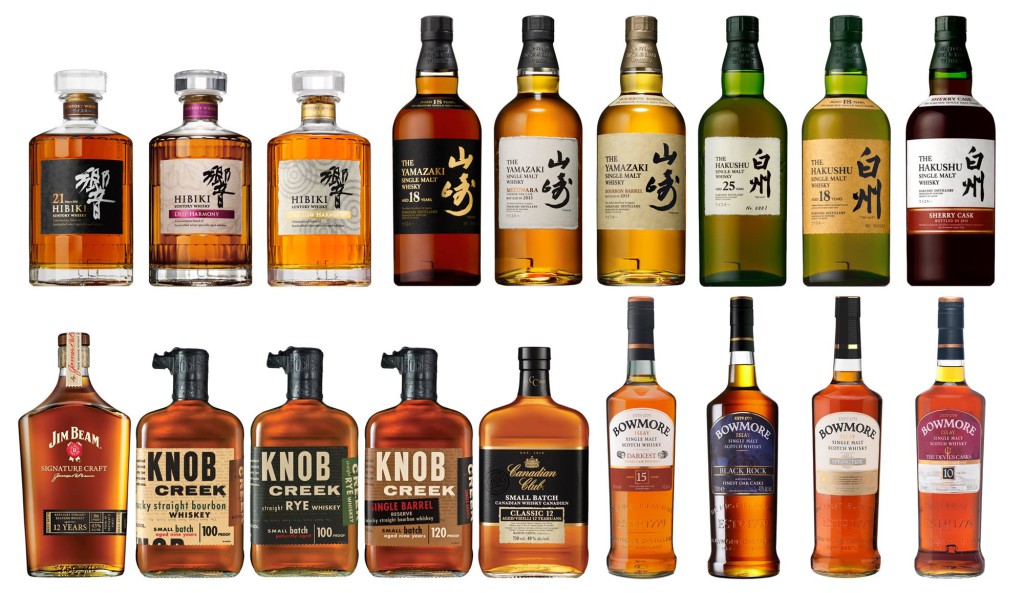 Five weeks ago, Suntory decided to buy Beam whiskies, making the new Beam-Suntory entity the 3rd world spirits group. This marriage was also rewarded with no less than 9 gold medals won by Beam whiskies.
The Wednesday 11 June 2014 at 00h04