The Yamazaki Sherry Cask 2013 was named best whisky in the world by the expert Jim Murray in his annual guide ; The Whisky Bible 2015. Therefore the famous Suntory's single malt made a big splash appearance in the pantheon of the best whiskies in the world, causing Scottish distilleries amazement.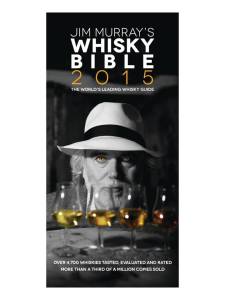 The Jim Murray's Whisky Bible is the most famous whisky guide in the world. Each year about 4500 detailed and easy to understand tasting notes are compiled for the delight of fans. From all the different categories, only best rated whiskies win a price.
According to the 12th edition, the ultimate title of best whisky in the world was awarded to a Japanese whisky ; Yamazaki Sherry Cask the 2013, with the highest grade (97.5/100), to the despair of Scottish distilleries which have never managed to climb into the top 5 of the Whisky Bible.
The author Jim Murray, who is a leading authority in the world of spirits, described the Suntory's single malt as "insanely deep and satisfying, exquisitely daring rare perfection", and continues about his Yamazaki's grade "this will cause consternation among more than a few".
Exclusively composed of single malts aged in Spanish oak casks, the famous sherry casks, Yamazaki Sherry Cask 2013 is a limited edition to 18,000 copies, and only a few bottles are still available in a few spirits retailers such as Uisuki.com.
Source : AFP
The Tuesday 04 November 2014 at 18h00