After Nikka and the complete stop of the production of Yoichi and Miyagikyo's old ranges, it is today Suntory's turn to announce the slowing down of the production of the single malt Hakushu 12 years old and the famous blend Hibiki 17 years old, but not their disappearance ...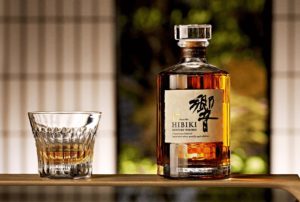 Already extremely difficult to find, what's more at affordable prices, these two new victims of the lack of stock of old Japanese whiskies have become the object of all the attention of true amateurs who would like to continue tasting them and therefore make reserves by stocking a few bottles, as well as Sunday speculators who have no intention of opening their bottle but who bet on a very important increase in their value in the near future.
Unfortunately for these amateur investors, a large number of bottles are already on sale everywhere at more than indecent prices, resulting in unjustified price hikes and blocking the market.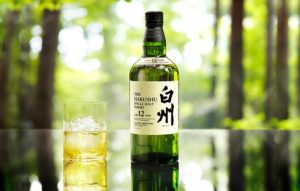 Buyers will be difficult to find knowing that Hakushu 12 years old and Hibiki 17 years old are not stopped but just produced in smaller quantities with a tightening of the distribution channels giving the illusion of their disappearance.
Despite the recent developments on its production sites, especially in Hakushu, Suntory can no longer keep up with the pace and decided to drastically tighten exports and rationalize its stocks in order to set aside bottles to make them available for the Tokyo 2020 Olympic Games.
In the end it is a storm in a glass of water triggered by a few articles in the media following a misinterpreted official announcement from Suntory. Hakushu 12 years old and Hibiki 17 years old will not disappear but will be more expensive and harder to find in the near future, but the situation could perfectly reverse and we could see a more important reappearance of these emblematic Suntory whiskies. But only time will tell...
Source : Nikkei Newspaper
The Thursday 17 May 2018 at 15h24