The single cask Karuizawa 1999-2013 "The Last Bottling" bottled for Isetan has recently been unveiled in Japan, creating a slight panic among fans of japanese whisky, spreading the idea that this could be the last Karuizawa whisky. Fortunately this is not the case ...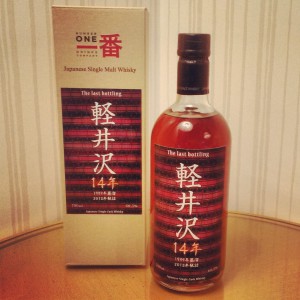 Founded in 1955 at the foot of Mount Asama, one of the most active volcanoes in the archipelago, Karuizawa was then a vineyard. In 1958 the firm Daikoku-Budoshu, owner of Karuizawa, began to produce with only one still a whisky made ​​from malted barley imported from Scotland. A major phase of expansion of the site took place in 1962 and with its four brand new stills, the distillery produced intensively until 2001, when it closed. However, whisky was still distilled in small quantities until 2006, mostly for the maintenance of facilities. The remaining stocks were recovered by Number One Drinks and moved to Chichibu distillery, founded in 2007, to be bottled later sparingly.
As its name suggests, this 14 year old single cask is the last bottling of Karuizawa for the japanese department stores Isetan. Indeed, over the past two years, half a dozen of single casks were proposed by Isetan, such as a 12 year old "Balanced Sherry" (470 bottles) or a 16 year old "Rare Vintage" (418 bottles) and also one Ichiro's Malt and Grain. But don't worry, despite the limited remaining stock, it is not yet the last whisky of the distillery, now dismantled, to be bottled.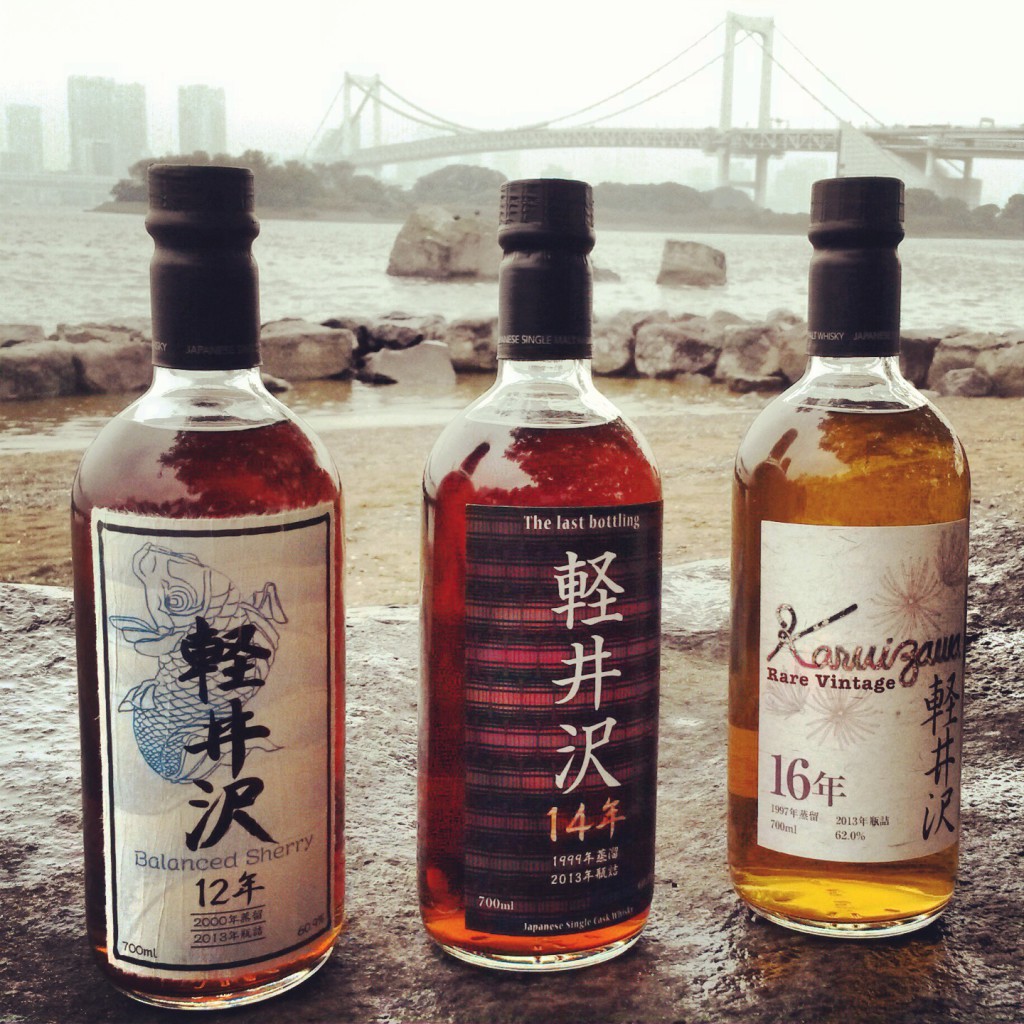 Only available at the Isetan of Shinjuku in Tokyo, the 450 "The Last Bottling" bottled cask strength 60.5% abv, are sold at a very affordable price of 11,500 Yens (about 86 €) and are also proposed in 20 cl at 5250 Yens (39 €).
Today Karuizawa whiskies are very popular with collectors and a phenomenon of speculation on the remaining bottles recently apears, as well as the exclusive Karuizawa 1960 which reach exorbitant prices. So if you are a fan of rare japanese whiskies and you are in Tokyo, don't hesitate, take this exceptional single cask, or at least just enjoy it at the bar of the shop.
The Wednesday 16 October 2013 at 17h00