In April 2020, Mars Whisky unveiled the very first single malt from its second Tsunuki distillery, four years after its opening. Nine months later, a peaty version has just been announced !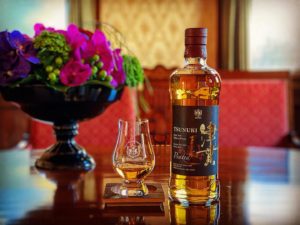 In this year 2021, the Tsunuki distillery will already celebrate its 5th anniversary and the least we can say is that the Mars Whisky teams have not been idle. After having released a series of single malts Tsunuki Aging (in 2016, 2017, 2018, 2019), then the first single malt in April 2020, and finally 2 single casks and a gin at the end of October 2020, today it is a peaty version of the single malt that has just been announced.
Elaborated from peaty malted Scottish barley, Tsunuki Peated is a blend of single malts distilled in 2016 and 2017 and then aged in ex-Bourbon casks to be bottled at the end of 2020 at 50% to give the peaty aromas the best part. This small batch of 14830 bottles is already available in Japan and will probably be available in February in Europe.
Source : Mars Whisky Official website
The Monday 04 January 2021 at 19h31