On march 11th was held in Paris the official launch of two new japanese whiskies, the Hakushu & Yamazaki Distiller's Reserve, to enrich the permanent range of Suntory whisky in Europe from late april / early may. Created as an alternative to the upgrading older versions, these new whiskies are not a simple ageless expressions of the Yamazaki and Hakushu single malts, for sure...
One might naively think that these two newcomers are not only older versions of the famous single malts Hakushu and Yamazaki, but in reality it's a magnificent job of blending, offering whiskies atypical with a unique character, distinct but complementary, while respecting the typical signature of each distillery.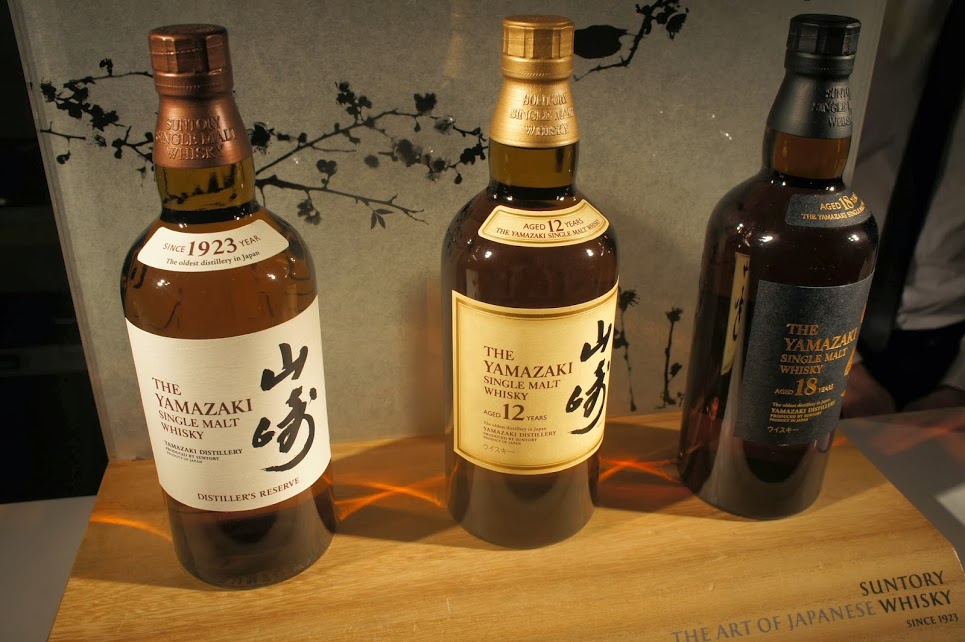 Meeting a growing success in Europe and in the world, and in response to the decreasing stocks of old whiskies, Suntory innovates by reinterpreting the notion of ageless japanese whisky in order to offer unusual and attractive high quality single malts.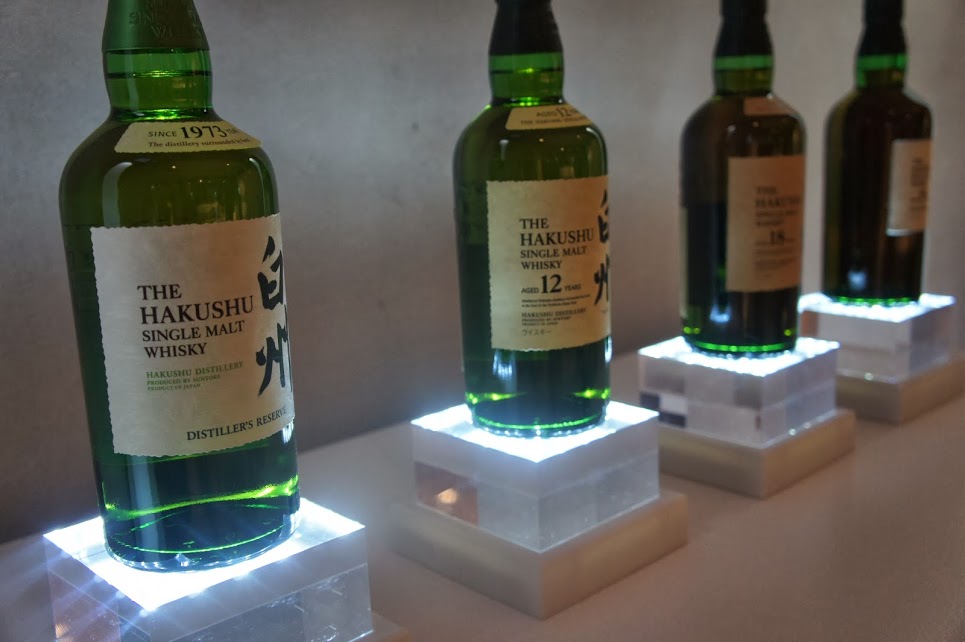 Why the name of Distiller's Reserve ?
Shinji Fukuyo, chief blender Suntory coming to present the fruits of their labor, says that when he was assigned the project Distiller's Reserve by Shingo Torii, grand-son of the founder of the brand, he knew he should exercise great creativity and not just do a simple non-aged version, it has made ​​the bold to blend old whiskies the "veterans", with what he calls a whisky "young talent" from the "distiller's reserve" composed of young whiskies but expressing already affirmed characters.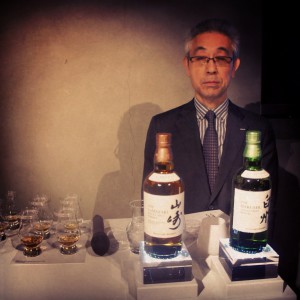 As chief blender, he examines each year with his team from 20 to 25,000 samples of whisky, which is all-in-even 200-300 per day ! Among these samples, they sometimes fall on treasures, that they call "young talents".
Fukuyo-san defines the "young talents" as whiskies, according to specific conditions of maturation they knew, that developed a unique, mature and really rather surprising character.
Three main ingredients used in the composition of Distiller's Reserve, two whiskies "veterans" and one "young talent".
Suntory revisits the concept of ageless whiskies offering through two new single malts, to discover new aromatic harmonies but also to provide high quality whiskies and wrongly qualified as non-elderly because they are actually composed with whiskies aged sometimes more than 20 years.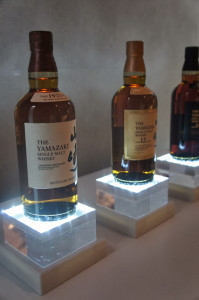 Yamazaki Distiller's Reserve
There are three main ingredients in this single malt :
A "young talent" :  whiskies less than 10 year old complementary matured during 6 months in french oak casks, called wine casks used for the maturation of french red wine from Bordeaux Château Lagrange.
An old whisky aged around 20 years in sherry casks, to bring depth and maturity.
A young whisky aged in japanese oak casks, the very rare mizunara casks to enrich the flavors with a japanese spicy note. Today, those precious casks represent only about 1 % of the Suntory's stock of casks.
Bottled at 43% ABV, Yamazaki Distiller's Reserve expresses notes of dried fruit and strawberry typical of the distillery, but also a surprising maturity from sherry casks, and originality sweet notes from the wine casks.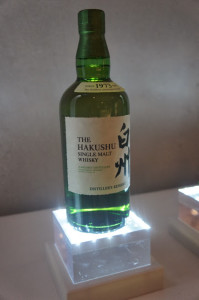 Hakushu Distiller's Reserve
The Hakushu Distiller's Reserve is produced from 3 main ingredients :
A "young talent" : whiskies aged less than 10 years in bourbon barrels, called Lightly Peated due to their light peaty notes and choosen for their refreshing and pure characters.
An old whisky aged at least 18 years in american white oak,  to bring richness and complexity.
A young whisky very peated, named Heavily peated, aged around 12 years in bourbon barrels which will give a slightly smoky note.
Also bottled at 43% of volume, Hakushu Distiller's Reserve also contains a few whiskeys aged in sherry casks to meet the signature of the distillery and give complexity to single malt.
No doubt these two new versions bring water to the mouth, and for once the meticulous assembly, true legacy of expertise of 90 years old, is proudly offered the greatest number for a price reasonable 54 €. Suntory therefore succeeded hands down his bet offer a whiskey ageless quality and assembled with originality.
The Wednesday 26 March 2014 at 23h13